A Partner With Vision
Energyficient is a partner ESCOs trust to deliver proposals that help win projects, and installations that deliver on our promises. As a total turnkey contractor, we do it all. Assess lighting needs. Design a lighting solution. Estimate the total energy savings. Provide a Simple Payback (SPB) timeline. And install the engineered system.
We go beyond SPB, however. We engineer lighting systems to bring the correct levels of light where they're needed, improving the way people work and interact in buildings and facilities. This approach has been highly successful for ESCOs and customers alike, and we have an impressive history of successful installations to show for it.
A Comprehensive
ESCO Partner
When we work with an ESCO, we fill every role needed to design, engineer, and install a modern lighting solution. Of course we create a detailed inventory of the existing lighting system, but we go further and assess lighting and project needs by interviewing facility and ESCO stakeholders.
---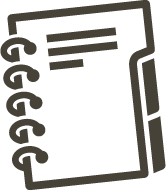 Request a sample proposal. All pricing and names have been redacted. (We take confidentiality seriously, too.)
Multiple Design
& Proposal Options
Our flexibility is a big advantage and has helped our ESCO partners win business. We give ESCOs incredibly detailed proposals in multiple and custom formats — so their managers and engineers can quickly understand our plans. ESCOs love that we provide design options that enable them to give their customers more than one choice. Our proposals can be customized to result in quicker simple payback (SPB) or to provide a more attractive net present value (NPV) to the customer.
---
Reliable Energy-Saving Projections
The reason our energy-saving estimates are so reliable is because we conduct extensive, thorough assessments by cataloging the existing system. As well as conduct a detailed analysis of that data using trusted sources for the variables like input wattage, vacancy rates, and documented hours of operation.
Energyficient has never had a customer file a claim for energy or construction shortages and neither will you.
---
Hiring Local
Another advantage to working with Energyficient? We hire local. We believe it is more efficient and more cost effective to hire from within the community when we retrofit a lighting system. Bottom line? It saves money, but it also keeps money in the community — which is always appreciated when working on high-profile projects. Hiring local also helps ensure that any future maintenance or repairs will be done by people already familiar with the system. If your project requires union or non-union installers, or has other special contract requirements such as government work, Energyficient can also hire local providers to meet any contract requirement.
Get the

Sample proposal: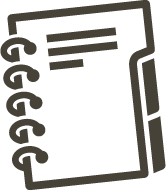 ---