The Q-Lume
Tough fixture.
Easy installation.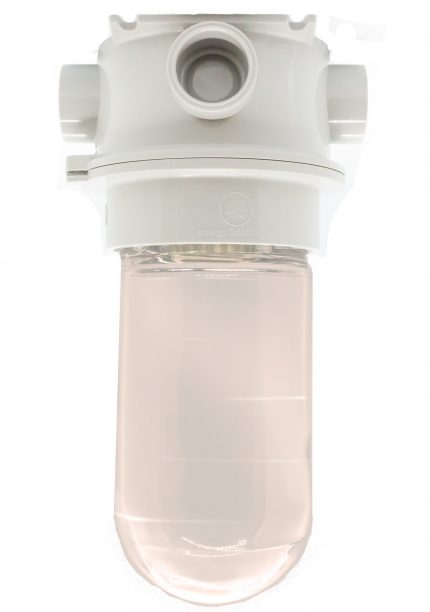 The Q-Lume
Intelligently designed for quick, watertight installation.
Essentially, we took the standard jar utility light fixture and made it 1,000 times better. The Q-Lume boasts strength and ease of use. Say goodbye to cumbersome installation of gaskets and screws (we know you won't miss it). Simply twist and lock the fixture into place, and voila! You've got a watertight light ready for your toughest challenge.

Captive, pre-installed gaskets
No assembly screws needed
FicientLock system: twist, lock, watertight
Compatible with Q-Box or universal luminaire available
ETL Listed for wet or damp locations, U.S. and Canada
Nickel-plated socket for increased durability
Replaceable socket; no need to replace the entire fixture
Inboard and outboard mounting options
Designed for use with A19 and A21 bulbs
Patented. Made in America.
Suitable for wet or damp locations
ETL Listed, Certified to UL Std. 1598, CAN/CSA 22.2 #250.0
For use only on walls, ceilings or concrete floors
For use only with non-metallic conduit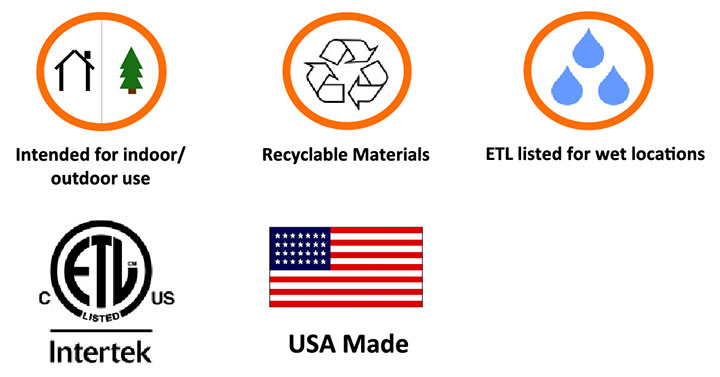 Product Information & Part Numbers
Material
Non-metallic, high-performance polycarbonate and high temp-rated gasket
Dimensions/Capacity
9 5/8" height
5 1/16" in diameter
Hub Size
Accepts 3/4" O.D. PVC, non-metallic conduit
Packaging
Mounting
Ceiling, wall or surface mount
Ships with pre-installed 9-15 x 2" shield-coated hex screw with washer or use outboard mounting locations
Q-Series Products
Part Numbers (sold separately)
Q-Lume Fixture – Glass
QL100JS
(pre-installed screw included)
QL100J
(pre-installed screw not included)
Q-Lume Fixture – Plastic
QL250JS
(pre-installed screw included)
QL250J
(pre-installed screw not included)
Q-Lume Fixture - No globe
QL103