Your total turnkey provider
A lighting system retrofit is a complicated process. Energyficient makes it seem simple by being a distributor that provides total turnkey project development and contract management. That means we conduct the design interview, survey the site, engineer the design, and research both utility and tax incentives to produce an investment grade analysis with data you can depend on to make informed decisions.
We are lighting professionals and our 25 years of project design and installation experience will save you money. It's our experience that provides the expertise necessary for a successful lighting efficiency project and separates us from all the "lighting experts." We engineer solutions that deliver a permanent reduction in your energy costs, and create a better environment for education, manufacturing, business, retail sales, and guest experience.
Interview
Our project development starts with an in-depth client interview to determine a scope of work and outline project priorities. Lighting efficiency is never one size fits all. We don't presume to know what our clients want or need without surveying their facility or discussing it with them. Instead, we know what questions to ask and what is possible.
When done properly, a lighting efficiency project will include all existing lighting — indoors and out — and will meet the financial goals of the CFO while increasing the human return on the investment.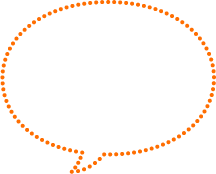 ---
Site Assessment
During our survey, we catalog every single light that contributes to your energy bill. This survey is detailed, methodical, and absolutely necessary. Existing conditions, such as foot-candle readings, surface reflectance values, ambient temperatures, room or space type, room dimensions, equipment or obstructions, and other relevant information all play an important role in our design, engineering and planning process.
But that is only step one. We also want to learn how, where and when you work so we can give you the right amount of light and the right kind of light exactly where and when you need it — optimizing your energy usage and helping you and your team work in ideal conditions.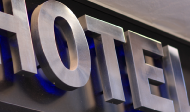 Signage
Every light in and around a facility contributes to energy costs, we catalog them all.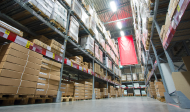 Warehouse
How bright does your warehouse need to be? We can tell you.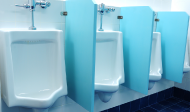 Bathrooms
A bathroom does not need to be as brightly lit as quality control, there are savings here.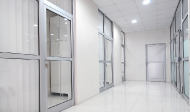 Hallways
Hallways are typically over-lit, energy savings can typically be found here.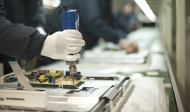 Manufacturing
Proper light levels and type can improve manufacturing conditions and improve productivity.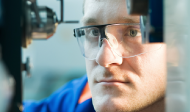 Quality Control
Correct light levels in quality control areas can reduce errors.
---
Engineered Design
The constantly changing world of new lighting technology provides many benefits, but it also brings new challenges, limitations, and other issues that need to be addressed with engineering.
When we engineer a lighting efficiency design, we want to increase your efficiency and improve your efficacy. So we ask customers how, where, and when you work. All that data is considered when we compare current versus trending technology to provide you the solutions that optimize luminaire efficacy, CCT (correlated color temperature), CRI (color rendering index), LPW (lumens per watt) as well as lifetime and user comfort. Finally, we design the system to consolidate parts like lamps and ballasts to ensure very low maintenence, so you'll be assured of permanent energy savings.
Our designs and plans are so thorough, we have never had to change an order…and neither will you.
---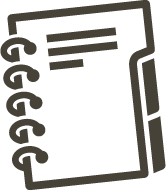 Request a sample proposal. All pricing and names have been redacted. (We take confidentiality seriously, too.)
Analysis
Analysis. Feasibility study. Lighting audit. It's called many things, but it rarely provides the detailed data needed to make an educated and informed decision based on actual and accurate data.
Our analysis does. Our customers — and especially our customers' engineers — rave about our proposals. That's because we think you deserve to know what we're planning to do, not just how much money we say we can save. So we deliver incredibly detailed proposals down to the number, type, and position of lights and controls in each area of your facility. As well as including the math we used to calculate your results.
Our analysis also includes a special section that illustrates the financial benefits. It includes simple payback calculations plus sophisticated calculations — like NPV, and IRR — that your CFO depends on to make solid decisions.
---
On-Site Project Management
Professional project management is much more than being a job foreman. It includes stakeholder analysis, risk analysis, estimating, understanding applicable codes, safety standards, installation efficiencies, and a high level of communication with the project stakeholders. Our projects benefit from our collective experience.
We take project management so seriously, that our project management team leader is required to have a bachelor's of science degree in project management.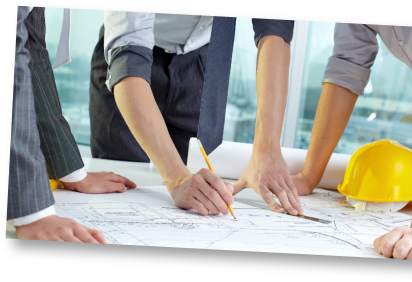 ---
Installation
We hire only respected, local electrical contractors to install our lighting designs. Why? Hiring local saves our clients money. It also helps the local economy, and because we involve them, it provides for seamless, long-term care and maintenance of your lighting system. If your facility requires union or non-union, or has other special contract requirements such as government work, Energyficient also hires local providers to meet any contract requirement.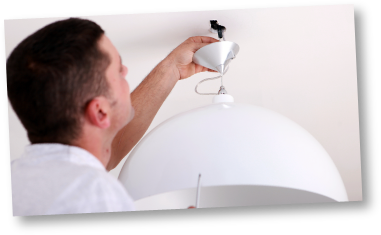 ---
Energy Savings
Real, permanent, verifiable energy savings are typically an early priority in our project scopes. We understand electricity rates, and through real data provided by your utility, we provide a detailed estimate of the project energy savings. Our projects will deliver more energy savings than our competitors and Energyficient has never had a customer file a claim for energy shortages.
Although energy savings starts as the priority in our designs, our clients tend to find other things that take precedence. The extra time we spend with our clients in their facilities, added to our experience, reveals more opportunities in areas like user comfort, productivity, quality control, or even system upgrades — including the human return on investment.