Back to News
John Deere Horicon 101 Works
John Deere's Horicon 101 Works is a 225,000 square foot, world class metal stamping facility that processes over 50,000 tons of steel a year.  This is a formidable facility with some of the largest metal presses on the planet!  A progressive manufacturing facility goes through a lot of changes in process improvements and new equipment over its life.  This facility is over 25 years old and so was the lighting system.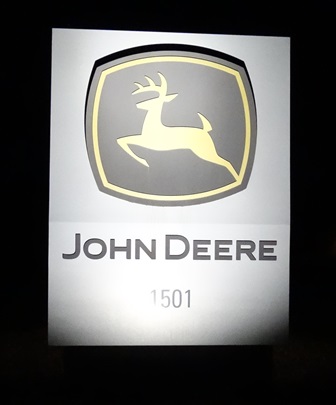 It was time for a new lighting system.  Complaints from the employees were at an all-time high.  Light levels were diminished by age, and dirt.  The existing fixture spacing was not designed for the precision required of today's production standards making shadows and uniformity a real problem.  Existing lighting circuits were not lined up with the processes of today requiring lights to be on in unpopulated areas and during off shifts.
Facility engineers contacted Energyficient and several other potential providers to develop the best and most versatile new lighting system for them – with a catch.  It needed to solve all their lighting problems, AND pay for itself through electricity cost savings in a time frame found acceptable by the stakeholders responsible for the bottom line at the facility.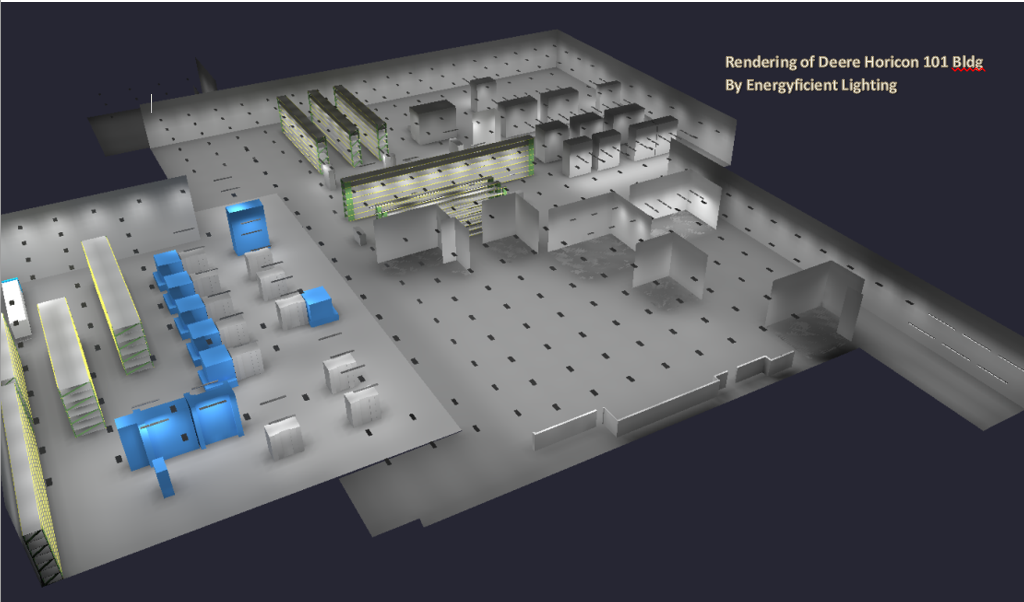 Energyficient invested the time and effort into redesigning the entire lighting system.  Our engineered approach to lighting efficiency separates us from our competitors.
We rendered the entire facility for them.  The rendering provides amazing accuracy and details that take all the guess work out of a new design.