Back to News
Deery Honda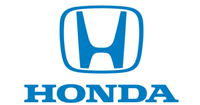 The priority of the lighting re-design of the Deery Honda showroom wasn't motivated by cost savings. The main goal was to increase the visibility of the showroom while improving the atmosphere for their customers. A significant amount of electricity costs were saved with the use of LED lighting technology in the design.
Prior to the upgrade, the showroom did not meet Brad Deery standards; the showroom was not attracting their customer's attention.
The project was divided into several phases. The first phase was the showroom and other interior lighting. The next phase was to increase the visibility of the main facade of the building.
The main facade phase wasn't as simple as putting floods on poles. It required our engineering team to consider Amperage, beam spreads, total lumens, custom pole brackets, EPA wind loads, and several site visits. The design used four different beam spreads and three different wattage LED fixtures.