Q-Lux: Retrofit
The rugged and efficient Q-Lux retrofit is a high performance LED light engineered for toughness in wet conditions. In fact, it's IP69K rated, which means it can withstand power washing at 1450 PSI with 176° F water from just four inches away. And the innovative heat sink was expertly designed to dissipate all heat, giving it 54,000 hours of life at 1200 lumens—consistently.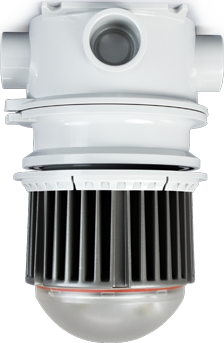 ---
rugged reliability
12W, 1200 Lumen LED light
Innovative heat sink design; 54,000 hours at 1200 lumens
No additional wiring necessary
Dimmable for customized brightness
IP69K rated (withstands 1450 PSI/176° F)
Retrofit Q-Lux fits most jar bases 3 1/4" diameter threads
---
Outperform inside and out
The retrofit Q-Lux is a rugged, long-lasting 12W LED utility light designed to replace your existing light bulb in a traditional jelly jar fixture. No additional wiring is needed and it's easy to install. The Q-Lux retrofit can be pressure washed for easy cleaning and maintenance.
spec sheet
instruction manual
Environmental and Safety Ratings
Suitable for wet locations.
ETL Listed, Certified to UL Std. 1598C, CAN/CSA 22.2 #250.0





Product Information
1200 Lumens at 500K, wide beam with low glare
Indoor/outdoor wet and hose down applications at -40°C/-40°F to 60°C/140°F
120V, 12W, and continuous dimming capability with most dimmers
Part Numbers (sold separately)
---