Back to Careers
Lighting Design, Project Engineer
Position Overview:
Energyficient is leading the industry with our new approach to the work of a lighting efficiency firm.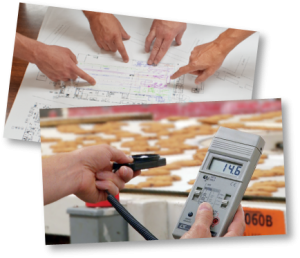 Our clients describe us as total turn-key, we describe ourselves as a design build general contractor that specializes in lighting efficiency.
We are results based and focus on the natural strengths of our people.  We divide up the traditional jobs to enable our employees to work within the skill sets they love and excel in.  Our geographical market area is focused on the Midwest, but your work is not limited there or limited to just one type of client.
The diversity of our work and clientele provides us all job security.  Energyficient works for some of the largest companies in the world and the smallest businesses just around the corner.  You will work in educational facilities, government, commercial and world class industrial facilities such as warehousing, manufacturing and food processing.
Job Responsibilities:
The Lighting Design and Project Engineer is a professional position and will pick up the sales development process at the survey and interview stage.  You will survey and audit our client's facilities to accurately catalog and inventory the existing lighting system including collecting the many variables of the system, the space it illuminates, the task it is intended for, and the application of controls, effectively mapping and cataloging the existing conditions and collecting relevant data.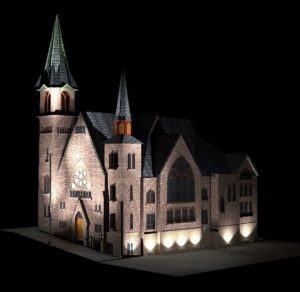 Energyficient's design and engineering process begins with an audit or site survey, and includes your ongoing analyses and research of the industry to provide a new lighting efficiency design and proposal that meets our client's financial goals and priorities, and includes the latest in lighting technology and controls.  You'll be expected to produce an accurate, efficient, creative and coordinated lighting efficiency design utilizing internal and external sources which includes all the details and documents for the construction phase of the process.
What You Can Expect From Us:
Travel to locations, typically 1-3 night trips, 1 to 2 times a month or as needed
Site Survey/Audits including measurement and verification when required
Data processing
Technology research
Vendor relations, quote requests, etc.
Writing project narratives, basis of design
Use AGI32 to confirm and optimize design decisions and for creating interesting graphics to convey the design elements to the client
Creating compelling sales/marketing pages unique to the client and project
Research and become an expert in applicable incentive programs to your projects, such as utility rebate programs or other government incentives
Assist in the project construction management process when not busy, including verification of spec
Commissioning of the system including controls
Skills/Qualifications:
Possess a high proficiency in the use of Outlook, Excel, Word and Adobe Acrobat Pro
Detail oriented, highly organized with strong written and verbal communication skills
Knowledge and experience in reading construction plans, doing take-offs
Blueprint reading, CAD software experience
Knowledge in the understanding and application of the math of lighting
Provide excellent customer service
Deep desire to learn lighting and acquire the experience necessary to excel in this industry
Capable of becoming proficient in using the tools of the trade such as a light meter and lighting design software
Preferred Skills
AGI32 Lighting design software experience
Energy code knowledge and experience in how it applies to our work
Experience in relative work
Salary:
Dependent upon qualifications, education and experience.
Energyficient is an equal opportunity employer... by being a total turnkey project developer and contractor. That means we conduct the site survey, engineer the design.