Back to News
Project Administrator Job Opening
We're looking to add a new Project Administrator to our team. Could it be you or someone you know?
Position Overview: 
Energyficient is leading the industry with our approach to the work of a lighting efficiency and design firm. We are results based and focus on the
natural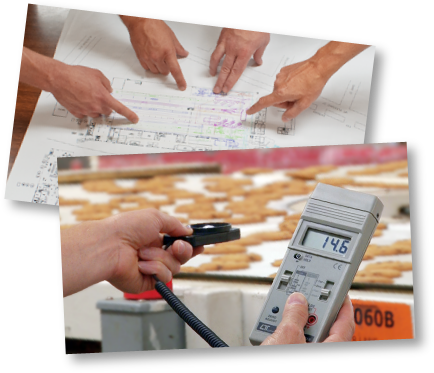 strengths of our people. Our work makes our customers more competitive, more profitable, and more productive by permanently cutting fixed overhead costs and improving the work environment of their people.
The diversity of our work and clientele provides job security and variety. Energyficient works with some of the largest companies in the world as well as the smallest businesses just around the corner. You will work in and with educational facilities, health care, government, commercial, and world class industrial facilities, such as warehousing, manufacturing, and food processing.
Job Requirements: 
Provide excellent customer service to both internal and external customers
Detail oriented, highly organized with strong written and verbal communication skills
Absolute attention to procedures with the ability to create them when not present
Experience and proficient use of Outlook, Excel, Word and Adobe Acrobat Pro
Experience in wholesale purchasing
Preferred Skills: 
Electrical construction work experience and electrical knowledge a plus but not required
Lighting or electrical project management experience
Experience with QuickBooks and basic bookkeeping skills
Possess the ability to understand and apply the math of lighting
Microsoft Project software experience
AGI32 Lighting design software experience
Energy code knowledge and experience in how it applies to our work
For more information email or send your resume to:
Chad Palmer, CEO
Chad@energyficient.com
2017